See on Scoop.it – Tracking the Future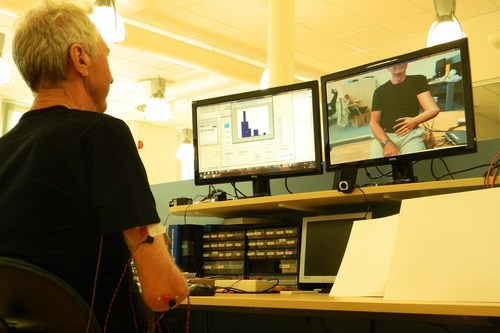 An augmented reality game has helped an amputee suffering from phantom limb pain (PLP) enjoy a good night's sleep for the first time in 48 years.
The system, which works by translating muscular electrical signals picked up by electrodes at the site of the amputation into movements onscreen, was developed by a team at the Chalmers University of Technology in Gothenburg and nearby Sahlgrenska University Hospital. It is an offshoot of work done by Max Ortiz Catalan, who in 2012 developed and trialled a groundbreaking technique for implanting thought-controlled robotic arms and their electrodes directly to the bones and nerves of amputees. He says the idea for the AR phantom pain system came from listening to the struggles of amputee patients at his own clinic. When he decided to trial it, there was one individual whose case was known to be particularly difficult.
The effects of the trial, have been transformative for that individual.
See on www.wired.co.uk