See on Scoop.it – Tracking the Future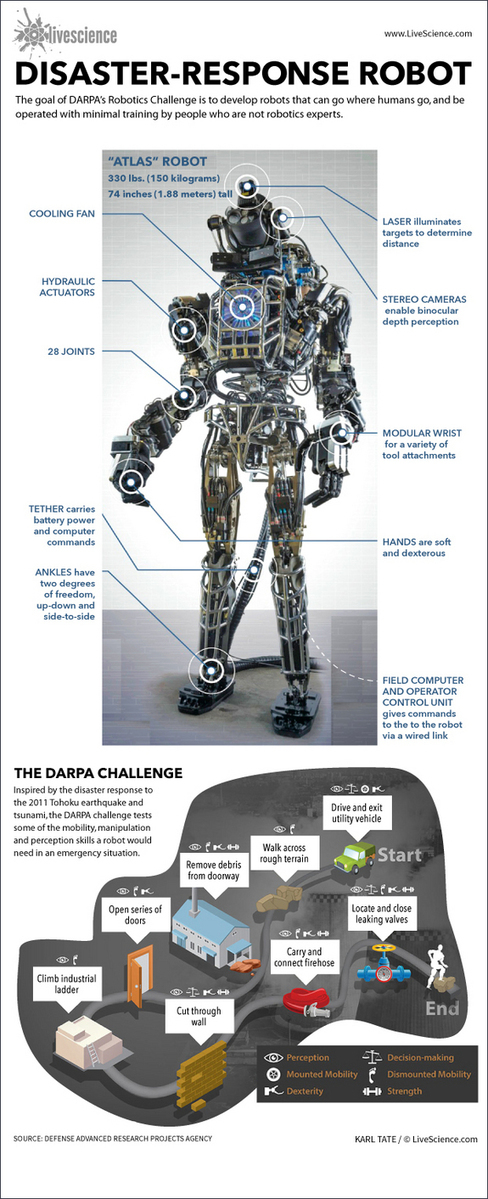 Inspired by the disaster response to the 2011 Tohoku earthquake and tsunami, the DARPA challenge tests some of the mobility, manipulation and perception skills a robot would need in an emergency situation.
First, robots must drive and exit a utility vehicle. Then they walk across rough terrain and remove debris from a doorway. The robots open a series of doors, climb an industrial ladder and cut through a wall. Then they carry and connect a firehose. Lastly, the robot must locate and close leaking valves.
These test check a robot's perception, mobility, manual dexterity, decision-making capacity and strength.

See on www.livescience.com