See on Scoop.it – Tracking the Future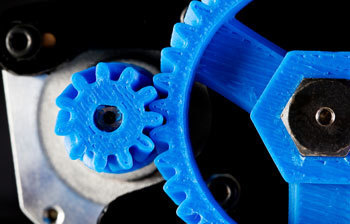 To date, the 3D printing revolution has focused on the use of plastics – cheap printers' feedstock and high throughput. Until now 3D printing with metal has been prohibitively expensive because of the cost of titanium powders which currently sell for $200-$400 per kilogram.
Rotherham based company Metalysis have developed a new way of producing low-lost titanium powder, which heralds a new era in additive layer manufacture, and will see greater use of titanium in components across the automotive, aerospace and defence industries.
The Renishaw 3D printer, which is based at the Mercury Centre within the Department of Materials at the University of Sheffield, made the parts, demonstrating the feasibility of producing titanium components using additive layer manufacturing.
The Metalysis process is radically cheaper and environmentally benign compared with existing titanium production methods, such as the energy-intensive and toxic Kroll process.
See on phys.org