See on Scoop.it – Tracking the Future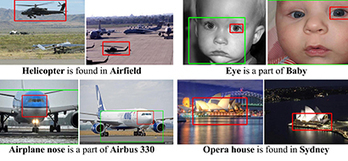 A computer program called the Never Ending Image Learner (NEIL) is running 24 hours a day at Carnegie Mellon University, searching the Web for images, doing its best to understand them on its own and, as it builds a growing visual database, gathering common sense on a massive scale.
NEIL leverages recent advances in computer vision that enable computer programs to identify and label objects in images, to characterize scenes and to recognize attributes, such as colors, lighting and materials, all with a minimum of human supervision. In turn, the data it generates will further enhance the ability of computers to understand the visual world.
See on neurosciencenews.com