See on Scoop.it – Tracking the Future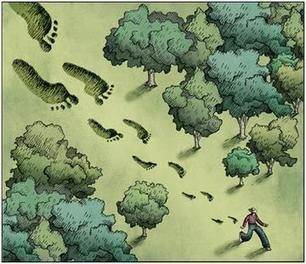 Last month, the concentration of carbon dioxide in the atmosphere surpassed 400 parts per million for the first time in roughly three million years. If the current trend, which fits the worst-case scenario laid out by the Intergovernmental Panel on Climate Change (IPCC), persists, CO2 concentrations will rise above 800 ppm toward the end of this century – with devastating consequences.
Indeed, the predicted global average temperature increase of 2.4-6.4°C caused by such high ambient CO2 concentrations is expected to trigger the worst outcomes foreseen in the IPCC scenarios, including the loss of an estimated 40% of species, more frequent extreme weather events, and widespread water scarcity. In order to avoid imposing such risk and uncertainty on future generations, global carbon emissions, which stand at 8.5 gigatons annually, must be halved by 2050.
See on www.project-syndicate.org