See on Scoop.it – Tracking the Future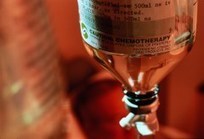 There's a revolution occurring in cancer treatment, and it could mean the end of chemotherapy.
When it comes to taming tumors, the strategy has always been fairly straightforward. Remove the offending and abnormal growth by any means, in the most effective way possible. And the standard treatments used today reflect this single-minded approach — surgery physically cuts out malignant lesions, chemotherapy agents dissolve them from within, and radiation seeks and destroys abnormally dividing cells.
There is no denying that such methods work; deaths from cancer have dropped by around 20% in the U.S. over the past two decades. But as effective as they are, these interventions can be just as brutal on the patient as they are on a tumor. So researchers were especially excited by a pair of studies published in the New England Journal of Medicine last week that showed a new type of anticancer drug, which works in an entirely different way from chemotherapy, helped leukemia patients tally up to an 83% survival rate after being treated for two years.
See on healthland.time.com