See on Scoop.it – Tracking the Future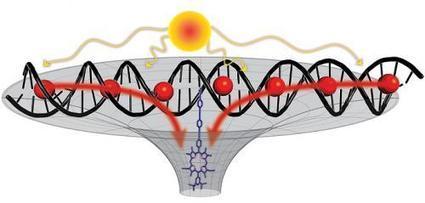 Artificial photosynthesis is one of the hot trends in energy research. A large number of the worlds' energy problems could be resolved if it were possible to recreate the ability plants have to transform solar energy into fuel. The Earth receives enough solar energy every hour to satisfy our energy needs for an entire year.
A research team at Chalmers University of Technology has made a nanotechnological breakthrough in the first step required for artificial photosynthesis. The team has demonstrated that it is possible to use self-assembling DNA molecules as scaffolding to create artificial systems that collect light.
See on phys.org