See on Scoop.it – Tracking the Future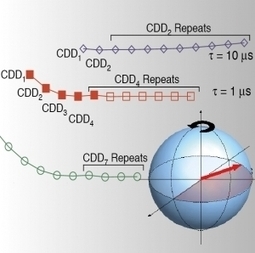 One of the biggest impediments to developing practical quantum computing is preserving information. That's because unlike a regular bit on the computer you're reading, which can either exist as either a 1 or a 0, a quantum bit ("qubit") can exist in a quantum superposition – meaning it exists simultaneously in all of its possible states until it's observed. As a result, information stored as qubits has a tendency to develop errors and degrade in fractions of a second.
Scientists in the field of quantum computing have been working for years to find a method to correct the errors in quantum data storage, allowing that information to exist for longer periods of time. And now a team of researchers from Dartmouth and the University of Sydney have developed a method that may allow for quantum information to be stored for long periods of time while keeping the error rate low.
See on www.forbes.com