See on Scoop.it – Tracking the Future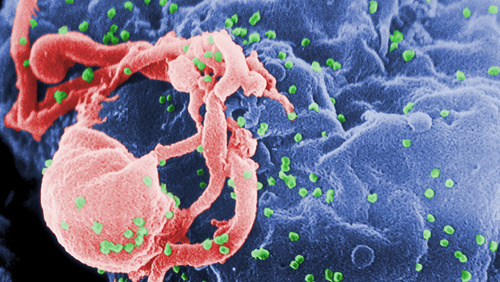 There's no easy answer for HIV; the sly virus uses our own immune cells to its advantage and mutates readily to shrug off round after round of anti-retrovirals. But thanks to the efforts researchers from the University of Illinois and some heavy-duty number crunching from one of the world's fastest petaflop supercomputers, we may be able to stop HIV right in its tracks.
The latest line of attack against HIV targets its viral casing (or capsid). Capsids lie between the virus's spherical outer coat, a .1 micron diameter, lipid based layer known as the viral envelope, and a bullet-shaped inner coat known as the viral core that contains the strands of HIV RNA. Capsids comprise 2,000 copies of the viral protein, p24, arranged in a lattice structure (a rough insight gleaned only from years of cryo-electron microscopy, nuclear magnetic resonance spectroscopy, cryo-EM tomography, and X-ray crystallography work). The capsid is responsible for protecting the RNA load, disabling the host's immune system, and delivering the RNA into new cells. In other words: It's the evil mastermind.
See on gizmodo.com