See on Scoop.it – Tracking the Future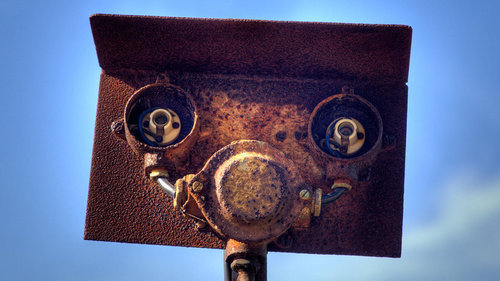 The uncanny valley is a paradoxically attractive mythos to technologists. Despite being a theory that dates back to the steam engine era, we cite it regularly as a grounding ideology, accepting without question that there must be a future point at which robots will look so almost human that we'll be sickened by them.
In reality, modern CGI and robotics have already pushed us well past the uncanny valley. No, that doesn't mean we've crafted the perfect plastic humans yet. What's changed is our reaction to these too-good-to-be-true fake humans; our visual culture has evolved past the point of disgust over eerily convincing human synthetics.
But in our obsession with the aesthetic uncanny valley, we've overlooked a different, deeper uncanny valley waiting around the corner. It's not the way robots look that will bother us, but how these systems act. The new uncanny valley is the world of artificial intelligence.
See on www.fastcodesign.com