See on Scoop.it – Tracking the Future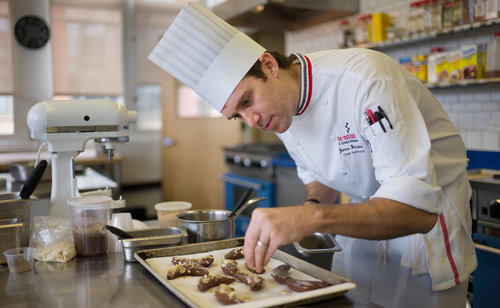 I.B.M. is trying to expand its artificial intelligence technology by training the computer Watson in projects that involve developing drugs and creating food recipes.
–
I.B.M.'s Watson beat "Jeopardy" champions two years ago. But can it whip up something tasty in the kitchen?
That is just one of the questions that I.B.M. is asking as it tries to expand its artificial intelligence technology and turn Watson into something that actually makes commercial sense.
The company is betting that it can build a big business by taking the Watson technology into new fields. The uses it will be showing off to Wall Street analysts at a gathering in the company's Almaden Research Center in San Jose, Calif., on Thursday include helping to develop drugs, predicting when industrial machines need maintenance and even coming up with novel recipes for tasty foods. In health care, Watson is training to become a diagnostic assistant at a few medical centers, including the Cleveland Clinic.
The new Watson projects — some on the cusp of commercialization, others still research initiatives — are at the leading edge of a much larger business for I.B.M. and other technology companies. That market involves helping corporations, government agencies and science laboratories find useful insights in a rising flood of data from many sources — Web pages, social network messages, sensor signals, medical images, patent filings, location data from cellphones and others.
See on www.nytimes.com