See on Scoop.it – Tracking the Future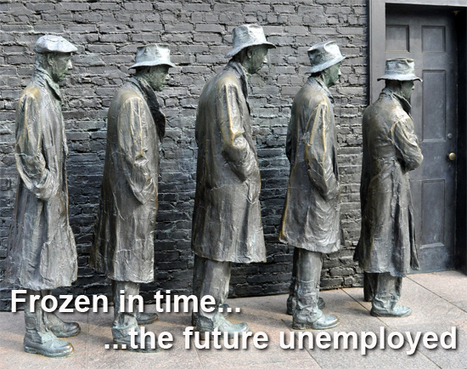 People are seriously worried. I've been in a number of conversations recently where people are very worried about our coming era of automation where fewer and fewer jobs will be left for people to do.
At the same time, our best thinkers don't seem to have good answers for what comes next. Our best colleges are training students for jobs that will no longer exist. Our business leaders are myopically focused on what's best for them. They have an obligation to hire the fewest number of people they can get away with, and to trim staff and expenses wherever possible. And politicians don't know what to think because there are no lobbyists for the future unemployed.
In the past, the vast majority of our layoffs were caused by economic downturns. As we move into the future, the tide will shift, and the majority of our layoffs will be caused by automation and technology.
With all the chaos and uncertainty of a workerless world looming, I'd like to step you through some of the reasons why it will not be as bad as the doomsayers are predicting.
See on www.futuristspeaker.com