See on Scoop.it – Tracking the Future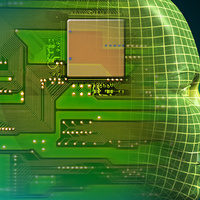 The biggest question for would-be cyborgs is: How are you going to power all those brain implants? And now it looks like some MIT engineers may have stumbled upon the answer. They have developed a fuel cell that can run on your brain's own glucose — a breakthrough that could result in powerful neural prosthetics that could restore and control a number of bodily functions.
Here's how it would work — plus why this breakthrough could combine with two other recent developments to make a cyborg future much closer than it was before.
See on io9.com