See on Scoop.it – Tracking the Future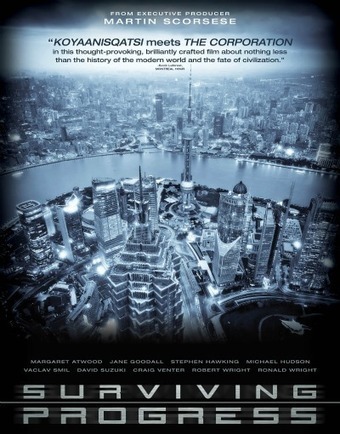 "We're entering an increasingly dangerous period of our history. But I'm an optimist," says Stephen Hawking in the exclusive clip from new documentary Surviving Progress.
The theoretical physicist's balanced perspective is a philosophical template for directors Mathieu Roy and Harold Crooks' meditative movie. A brilliant cyborg himself, Hawking is something like living proof of the visually impressive documentary's existential meditation.
Filled with sweeping footage ranging from flaring rockets and swarming schools of fish to pulsing global metropoles and their inhabitants, Surviving Progress asks the question: Can our evolving humanity achieve a moral symbiosis with exponential technological progress? The moviemakers seem intent on making the asking of this question as engrossing as the complicated answers, and the result is an intelligent analysis of humanity at a crucial crossroads, in search of an exit from self-created dystopia.
See on www.wired.com