See on Scoop.it – Tracking the Future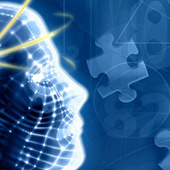 There's an ongoing debate among neuroscientists, cognitive scientists, and even philosophers as to whether or not we could ever construct or reverse engineer the human brain. Some suggest it's not possible, others argue about the best way to do it, and still others have already begun working on it.
Regardless, it's fair to say that ongoing breakthroughs in brain science are steadily paving the way to the day when an artificial brain can be constructed from scratch. And if we assume that cognitive functionalism holds true as a theory — the idea that our brains are a kind of computer — there are two very promising approaches worth pursuing.
See on io9.com